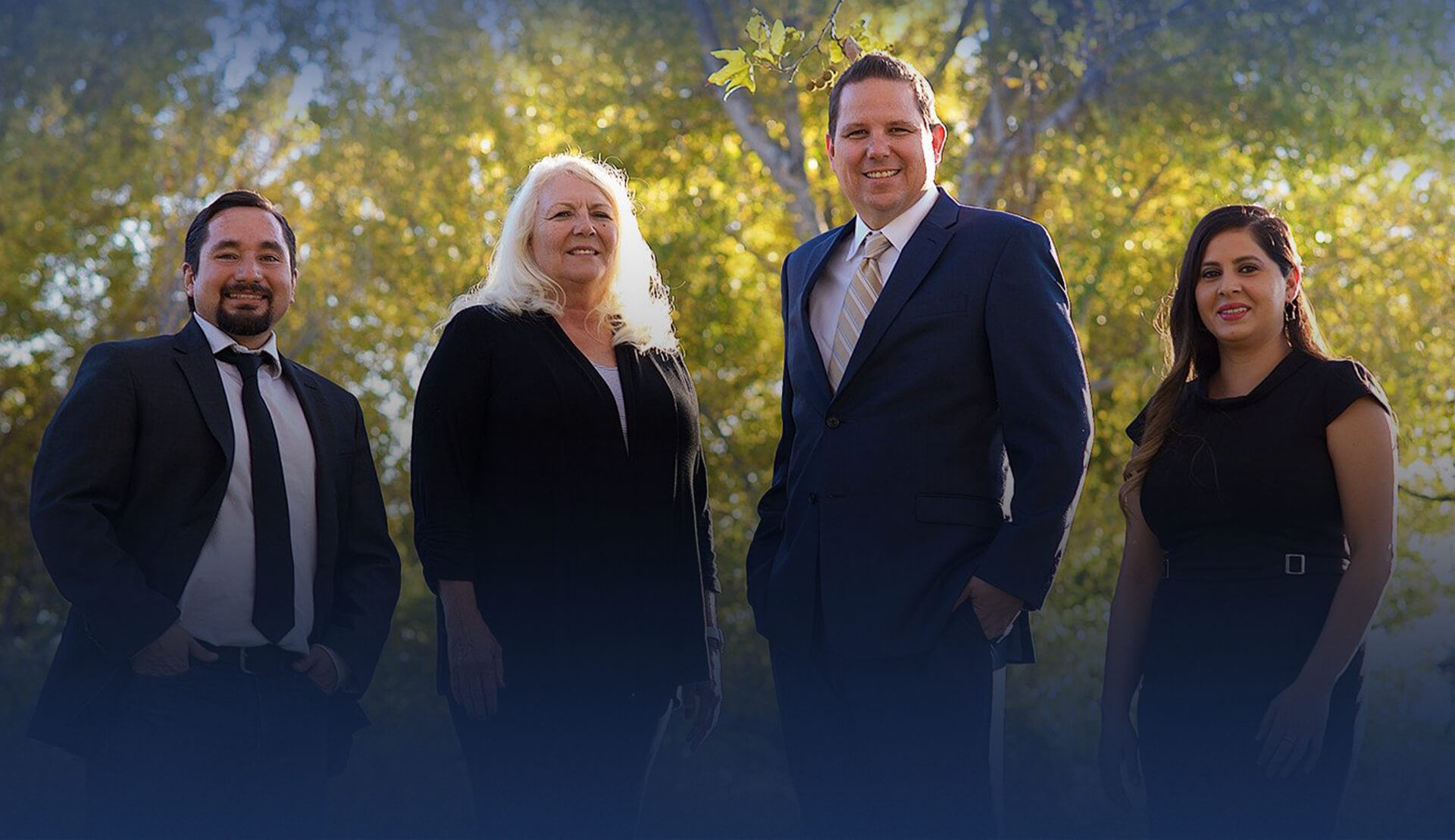 Trusted Counsel for Workers' Compensation Since 1964
State Bar Certified Workers' Compensation Specialist
Why You Can Count On Us
Santa Ana Workers' Compensation Attorney
Certified Specialist In Workers' Compensation
At Ufkes & Bright, our Santa Ana workers' compensation lawyers provide hands-on service for injured workers, ensuring that each client gets the personal attention and fully qualified counsel they deserve.
We bring more than 50 years of combined claims experience and a rich history of success achieving substantial settlements for our clients.
Our law firm takes pride in being able to deliver big firm results in a small firm atmosphere where you, our client, is put first.
If you have any questions about your legal rights after a work injury, our legal advocates are ready to provide knowledgeable advice and trusted legal support.
Many people face these questions regarding the workers' compensation process itself:
How to proceed if your case has been denied
What to do if medical treatment has been denied
How to best protect your job after you make a work injury claim
How to receive the maximum allowable benefits under the California Labor Code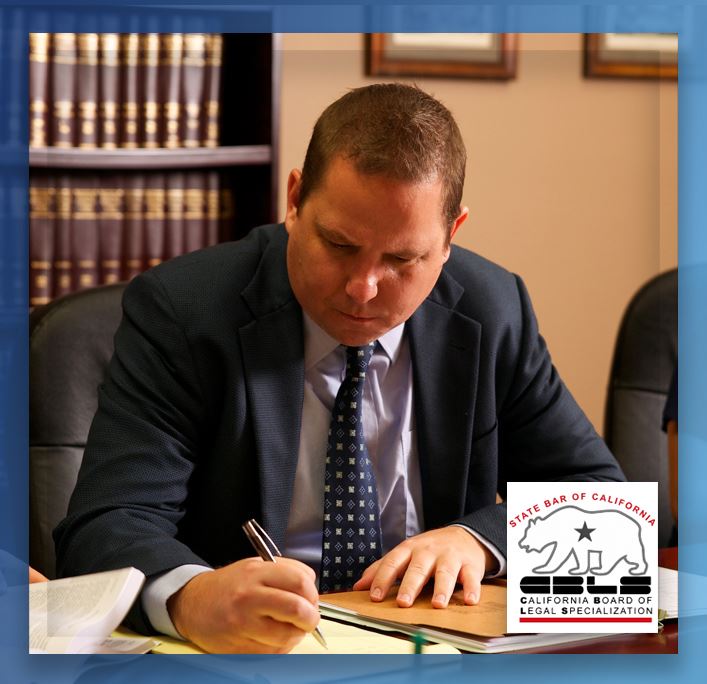 Mark Ufkes, Certified Specialist In Workers' Compensation
Mark Ufkes, Attorney at Ufkes & Bright has been certified by the State of California who specializes in Workers' Compensation.
Special Requirements:
Passage of a written examination in the legal specialty area
Practiced law continuously for at least five years, spending at least 25 percent of the time given to occupational endeavors practicing in the specialty area
Completion of continuing education in the specialty area greater than that required of general licensees of the State Bar
Demonstration of a broad-based and comprehensive experience in the specialty area based on the completion of a variety of matters in the specialty area
Favorable evaluations by other attorneys and judges familiar with the attorney's work in the specialty area of law
Click below to read more about the specific requirements that our Attorney has gone above and beyond, to be the Certified Specialist for his clients.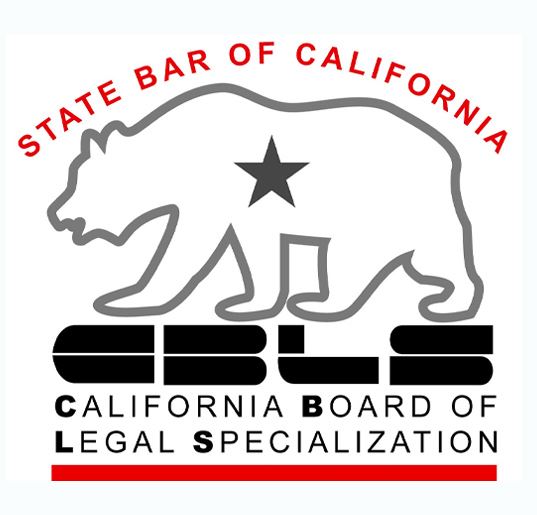 Workers' compensation benefits packages may vary slightly from state to state or from occupation to occupation in rare cases.
For the most part, a person who qualifies for benefits or their qualifying family members will be able to receive compensation in four main forms to help them live a comfortable life.
Your coverage likely includes:
Medical: You can get financial assistance to help pay for whatever medical bills your health insurance has not covered. However, accepting medical benefits through workers' compensation, may not permit you to choose what doctor sees you.
Temporary disability: You may be able to collect compensatory wages while you recover for wages you missed. Temporary disability benefits will begin after missing days or weeks of work due to your injury preventing you from completing normal tasks.
Permanent disability: When a doctor diagnoses that you will never fully recover from your injury and therefore can never work safely, you can qualify for permanent disability benefits that help pay for medical costs and day-to-day expenses.
Death: When a loved one dies due to a work-related injury, surviving spouses and children can collect death benefits, which may cover funeral expenses and a portion of wages the decedent should have earned in their lifetime.

Compensation Issues That We Handle
Has Your Workers' Compensation Claim Been Denied?
If your employer is disputing a workplace accident or a work-related illness, or the insurance company flat out denied your claim, then you still have legal recourse. It may be possible to review the claim for any misfiled or missing paperwork, and you may be able to petition the Workers' Compensation Appeals Board (WCAB) to reconsider your claim. Our Santa Ana workers' compensation lawyers can help you determine why your claim was denied, represent you in WCAB hearings, and more.
I was recently injured on the job, do I need a lawyer?

The decision to hire an attorney is yours. The Labor Code was designed to help injured workers with lawyers and without lawyer. However, the insurance company handling your claim is a business, and like any other business, its main goal is to make money.

The representative from the insurance company may be friendly and cooperative, but remember: Making sure you get the maximum benefits the law allows is not their job. Having an attorney assist you with your claim is no guarantee that you will see an increase in benefits, but you cannot be punished or penalized by the insurance company for getting legal assistance, and in almost every case, if your attorney is well versed in current Worker's Compensation law, the benefits you receive will likely be more, sometime much more, than if you try to handle your claim yourself. 

What do I do if I was injured at work?

You have rights. First of all, your employer probably sent you to their doctor after you were hurt. If you are not comfortable with this doctor or facility, you have the option of switching doctors soon after your injury.

Your doctor might say you a) can't work or b) might give you "work restrictions" and your employer can't give you a job that fits those restrictions. If that happens, you do not have to work and are entitled to receive 2/3 of your wage/salary until your doctor decides you can return to work or your employer can give you a job with the restrictions. This is called "temporary disability".

If your doctor feels you can work while you recover, or you are receiving "temporary disability" payments, you will be under the care of a doctor. During this time, you will receive medical care in an effort to heal and get you back to the physical level you were before your injury.

If the system worked perfectly, you would receive all of your money benefits on time, all of the medical treatment would be authorized in a timely manner, and the insurance company would offer you a fair settlement when you have recovered from your injuries. Unfortunately, this almost never happens. 

What do I do if my workers' comp claim was denied?

This is why injured workers are better off with legal representation. The insurance companies will do everything from "short-change" you on your cash benefits to deny medical treatment to purposely send you to doctors they know will help them out, not you.

Switching Doctors: The insurance companies have lists of approved doctors on their own Medical Provider Networks (M.P.N.). Thankfully, we are familiar with many, many doctors in the Southern California area and many doctors we would feel comfortable sending you to are on these Networks. Many doctors we wouldn't ever, ever send anyone to are also on these lists. An advantage to having an attorney is that we can make sure we will send you to a doctor that will consider your medical needs before worrying about the insurance company's financial interests. And if you aren't comfortable with the doctor we help you choose, we can always help you choose another until you find a doctor that you are comfortable with.

Denial of Disability Benefits: There are many situations that an insurance company will use to deny paying your Temporary Disability Benefits. If this happens, we can assist you in asking the Court (Worker's Compensation Appeals Board - W.C.A.B.) to resolve the issue by Court intervention or through the use of a neutral doctor.

Denial of Medical Treatment: Medical disputes after 1/1/13 are resolved by Independent Medical Review (IMR). We will file all necessary paperwork and ensure all relevant medical documentation is submitted on your behalf. 

What does a workers' compensation attorney do?

Denied Case: You may have been injured on the job, but for whatever reason, your employer and/or the insurance company claims that you were not, or a deny specific parts of your body you say you injured while working If your entire case is denied, you will be denied all benefits until your case can be heard. We will argue your case at the W.C.A.B. if necessary and do our best to make sure you receive all benefits you are entitled to.

Denial of Medical Treatment or Denial of Monetary Benefits: As stated above, the insurance company will often deny your benefits. If necessary, we will take the matter before the W.C.A.B. to and fight for all of your benefits.

Settlement: There are many factors which are considered in the total valuation of your case. Most importantly are the opinions of the physicians that evaluate you. We make sure we do everything in our power to ensure you are evaluated by physicians who have your well-being as their first concern, not those of the insurance company. If your injury is catastrophic, a vocational evaluator may also be utilized to increase the value of your case. In any situation, we strive to secure the best settlement possible for our clients.

What other benefits can I get for workers' compensation?

You will be entitled to a Supplemental Job Displacement voucher worth $6,000 in re-training benefits, including allocations for the purchase of computer equipment and general needs if your physician finds you have any level or permanent disability and your employer does not accommodate your permanent work restrictions. Additionally, you would be entitled to a $5,000 Return to Work Fund payment from the State of California if you meet these qualifications. We can guide you through this process.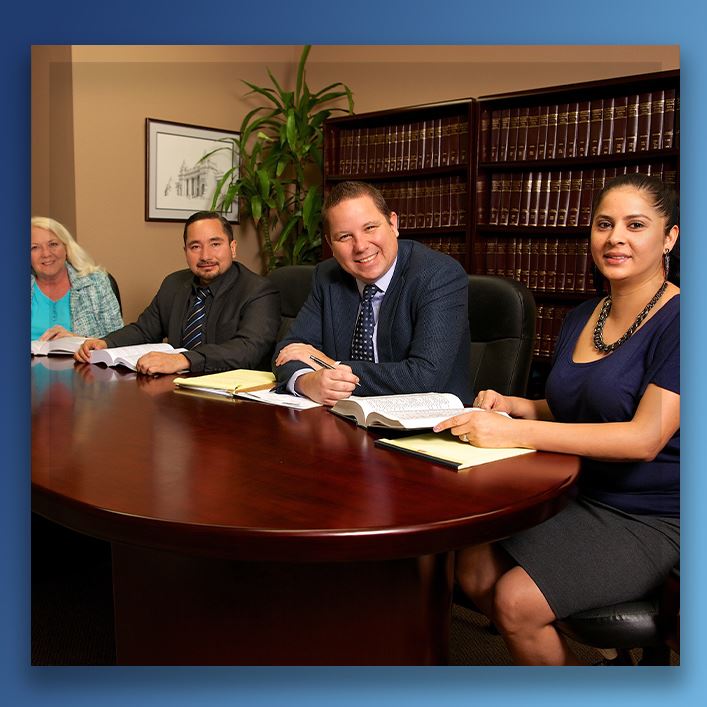 Occupational Illnesses & Workers' Comp Claims
Not all workers' compensation claims will be based on a physical injury that can be readily identified, such as a bone fracture or laceration.
Many workers are exposed to dangerous chemicals, substances, and diseases on a regular basis, such as doctors and nurses, and they may subsequently become ill from their employment.
When this occurs, it is known as an occupational illness and it qualifies the worker for benefits if the illness is chronic or strong enough to prevent them from working.
In high-stress level jobs, such as a police officer or firefighter, mental anguish, and heart attacks can sometimes be considered an occupational illness.
---
Contact Ufkes & Bright at (714) 909-2609 to schedule an appointment to discuss your Santa Ana workers' comp claim.
---
Why Choose Our Workers' Compensation Law Firm?
You know your lawyer.

One of the biggest complaints we hear from new clients who choose us is that they never met their previous lawyer. At our firm, you'll know your lawyer and we are always here to answer your questions.

We have a history of success.

Our firm has been helping injured workers since 1964. We are well-respected by the community for our dedication and talent. Two of our former partners have even become Workers' Compensation Appeals Court Judges.

We know the law.

The Labor Code can be confusing. We are up-to-date on changes to workers' compensation law, and we know how to use recent changes to your benefit.

We are a small firm.

We limit our caseload so that we devote the time and resources to each claim. Every client receives hands-on attention and personal service.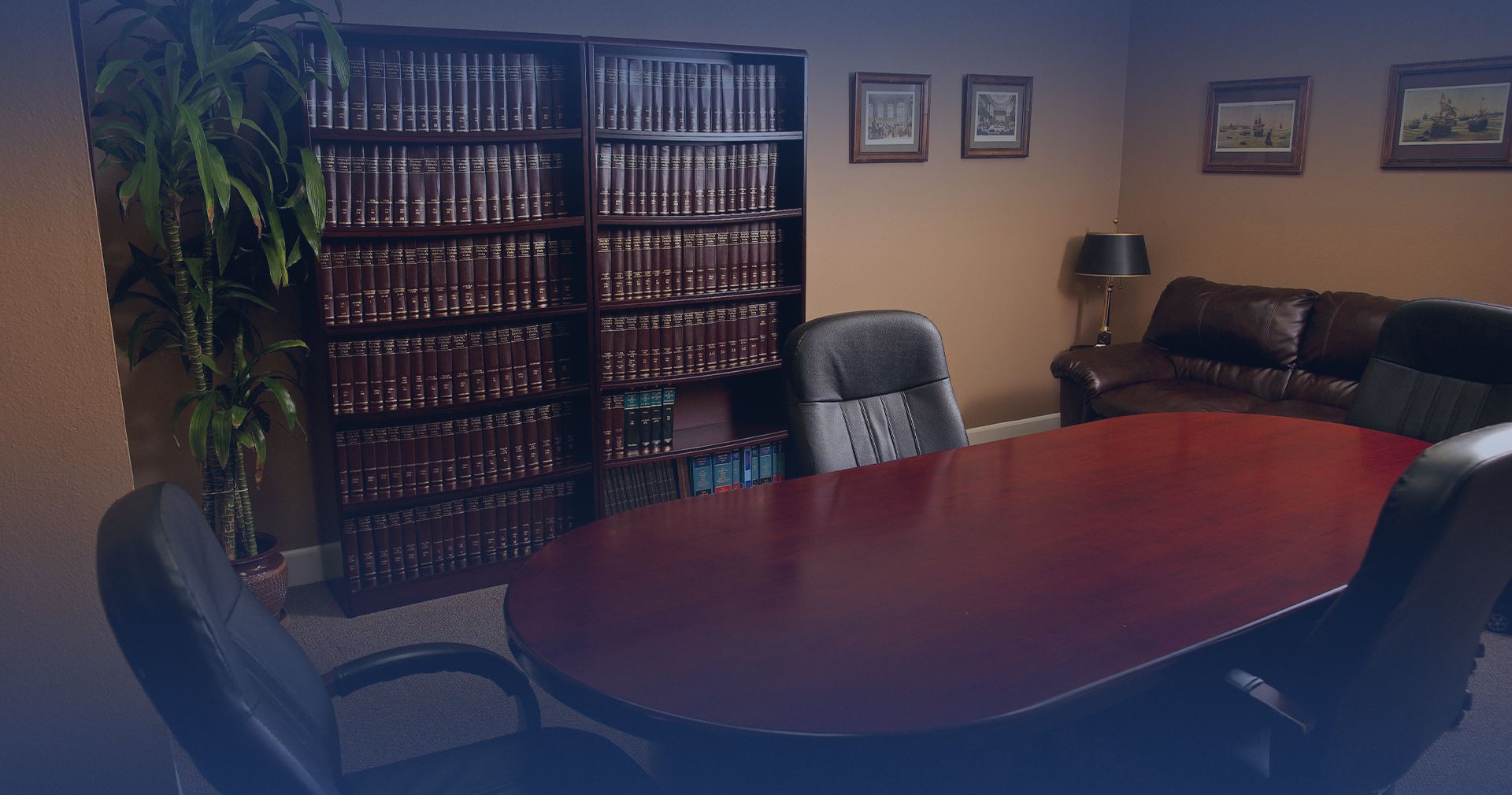 Get a Free Case Review
Contact Us Today!